NATIONAL POSTGRADUATE STUDENT EXPERIENCE SYMPOSIUM
---
Twenty-first century students appear to have different wants and needs from previous generations. Students are seeking flexible, personalised learning opportunities with practical outcomes including employability. Bond University was awarded a strategic priority project by the Australian Government Office for Learning and Teaching to investigate the postgraduate student experience and deliver recommendations of good practice to enhance this experience.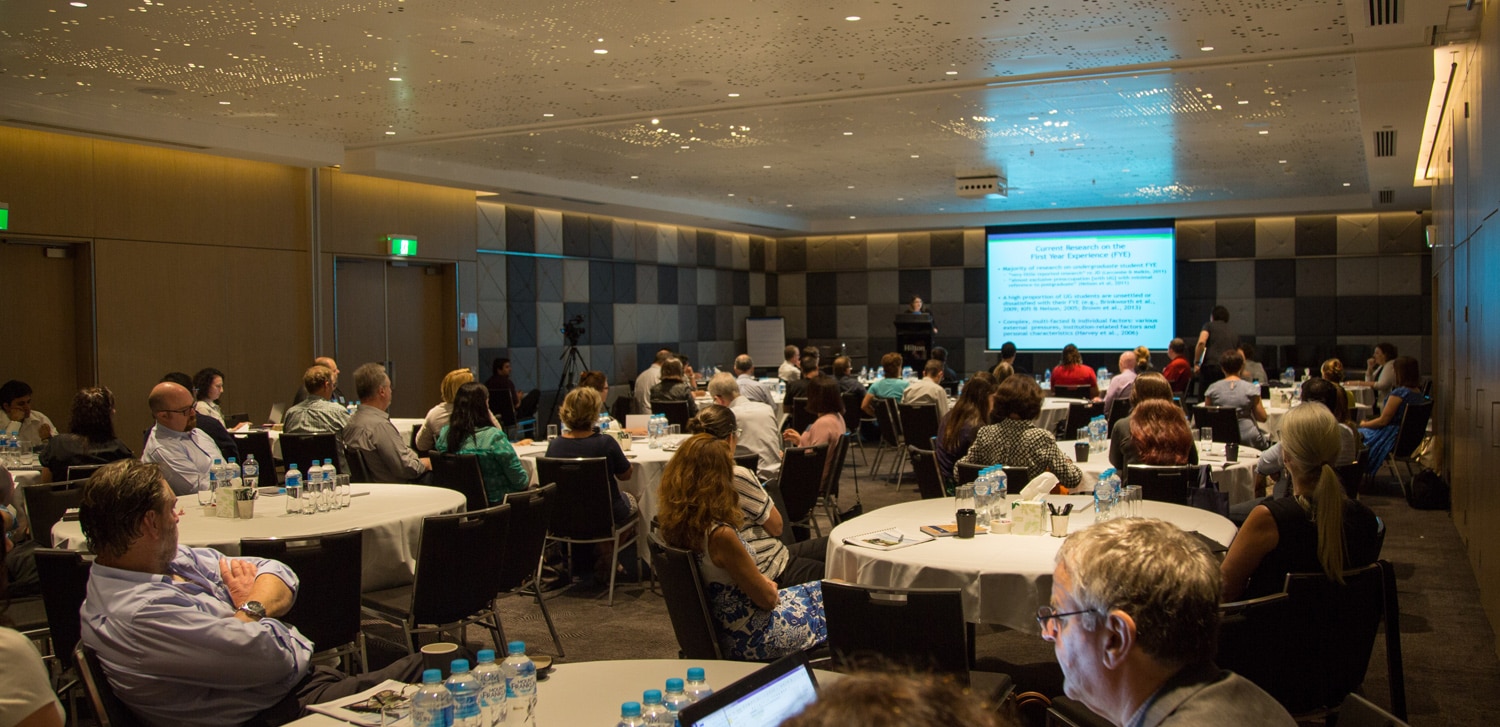 The project team engaged with 366 research participants from across 26 Australian universities (319 students and 47 staff). Among the three methodological approaches of engagement breakfasts (7), interviews (82) and focus groups (9) there were 223 students, 38 students/44 staff and 58 students/3 staff research participants respectively.
---
I think you've highlighted the main problems with career development and employability for postgraduates and followed-up with some excellent remedies and direction. I look forward to my university engaging with these resources in an authentic and comprehensive manner. And all universities - that's the dream!!
- Elissa Roper // Postgraduate Student
Higher Education Institutions
---
The project team held a two-day National Symposium from 7 – 8 April 2016 at the Hilton, Surfers Paradise (Queensland). This event included keynote addresses, panel presentations and practical workshops, focusing on enhancing the postgraduate student experience and/or addressing the national landscape of the postgraduate student experience. In total, 107 delegates from 28 higher education institutions and 3 national organisations attended the Symposium.
For more information on the Symposium sessions, download the programme.
DOWNLOAD THE PROGRAMME
---
Below is our video recap summarizing the findings from this project.